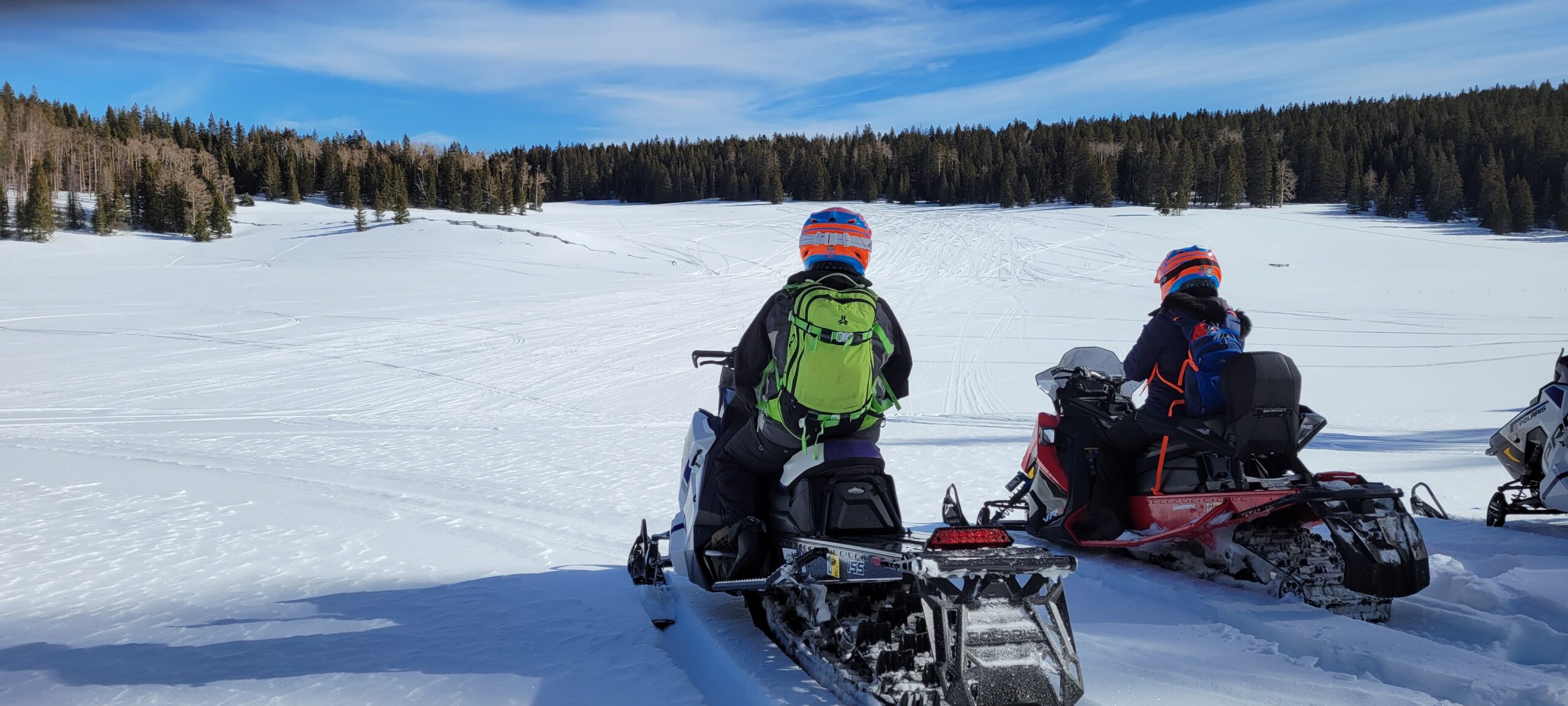 Big Flat
This ride is a great for beginners to experts with plenty to see and areas to play. Leave from Puffer Lake, head up the seasonally closed Highway 153 to get to the vast open Big Flat. Once we are there we let you rip around and enjoy these great snowmobiles. Not only do you get some play time but we head out to some amazing views as well. There are a number of places to play along this trail.

Backcountry Snowmobile Assisted Tours
This tour is geared for more experienced riders. We want to get you skiing/riding the lines you see in the distance.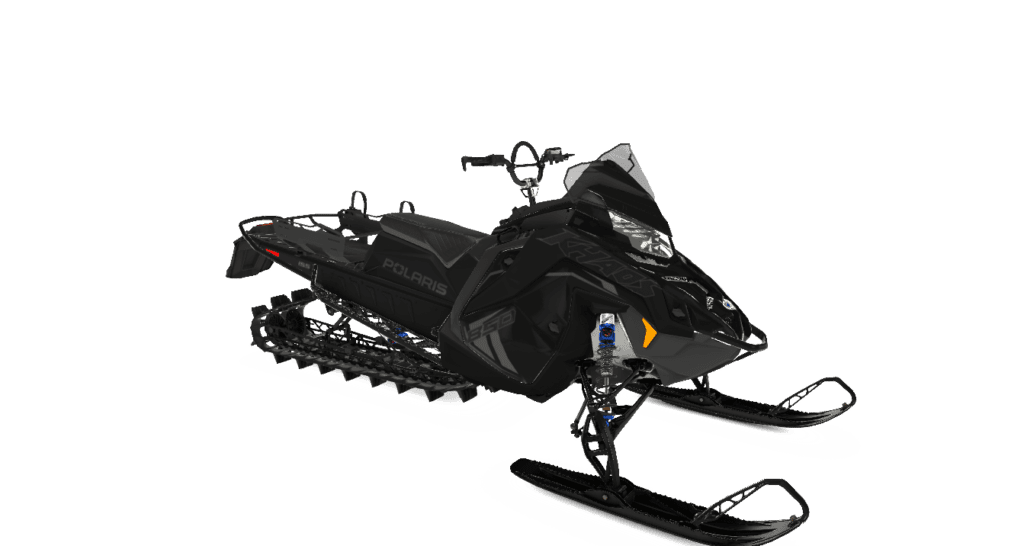 Polaris RMK KHAOS 155″
The RMK Khaos delivers industry leading agility and fun factor aboard the all-new rider-first RMK Matryx platform. Purpose built for dynamic deep snow riding, the RMK Khaos features effortless control and deep snow performance with the high performance 850 Patriot.
Includes:
Engine: 850 Patriot
Drive System Type:QuickDrive2 (2.75″)
Front Shock: Walker Evans Racing Velocity Hi/Lo
Front Suspension: RMK React
Front Track Shock: Walker Evans Racing Velocity Hi/Lo
Rear Track Shock: Walker Evans Racing Velocity Hi/Lo
Track Width/Length/Height: 15 x 155 x 2.75″ Series 8
Polaris Switchback XC 146″ (with passenger)
A member of the legendary 50/50 crossover family, the Switchback XC joins the Assault as the industry benchmark for ride and handling both on and off the trail, with the IGX rear suspension, Polaris IFS, and the smooth and powerful 650 Patriot.
Includes
Engine: 650 Patriot
Front Shock: FOX® QS3
Front Suspension: Matryx Front Suspension
Front Track Shock: FOX® QS3
Rear Track Shock: FOX® QS3
Track Width/Length/Height: 15 x 146 x 1.352 Cobra, 15 x 146 x 1.6 Cobra
All drivers of snow vehicles are required to be 18+ years of age with a valid driver's license. All passengers must be able to grasp handhold with their hands and plant feet firmly on the ground. Helmets and eye protection are always required to be worn when the vehicle is being operated. Snow pants, winter jacket, winter gloves, warm under layers, and snow boots are highly recommended for a safe, comfortable ride. You are able to purchase all of these essentials at our shop. We also carry optional items such as sunglasses, hand and toe warmers, and face coverings.